Login to vote!
5,129
Mixtape Votes
1,398,637
Mixtape Views
Uploaded 02/05/2013
NO SIGN UP / LOGIN REQUIRED FOR THIS EXCLUSIVE RELEASE!


Waka Flocka Flame drops off his second installment in the "DuFlocka Rant" mixtapes series. Trapaholics and DJ Ace handle the hosting duties, while features come from Wooh Da Kid, Gucci, Young Scooter Lil Wayne and more. A lot of 808 Mafia & Lex Luger production is always a good recipe for real trap shit.

Follow @LiveMixtapes, @Trapaholics, @TheRealDJAce & @WakaFlockaBSM!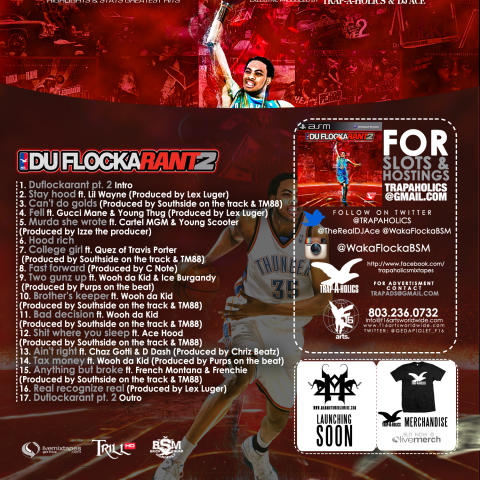 Previous Mixtape: Waka Flocka Flame - DuFlocka Rant (10 Toes Down)