You are about to download:
Real Kings Of N.Y. 13
DJ Kay Slay Feat. Styles P, Jon Connor, Sheek Louch, RJ Payne, Nino Man, Vado & Sauce Money - Back To The Bars Pt. 2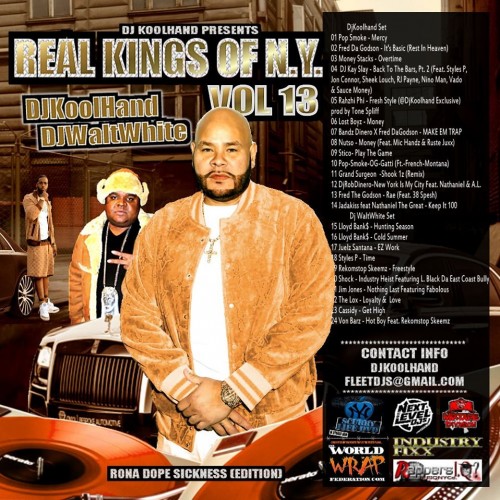 File
Size
01.
DJ_Kay_Slay_Feat_Styles_P_Jon_Connor_Sheek_Louch_RJ_Payne_Nino_Man_Vado_&_Sauce_Money-Back_To_The_Bars_Pt_2.mp3
14.1 MB
This is a member only download. Please sign in to download.